We strive to develop great partnerships, providing the vision, trust, service and investment necessary to achieve impactful outcomes for everyone involved. Here's what we mean by that.
Vision
Our vision is as imaginative as it is entrepreneurial. We consistently identify new opportunities for growth and investment, imagining the future that we can create. Then we invest, with great confidence, in creating it.
Trust
Trust is what enables Priam to operate as it does. At our core, we believe that the right people given the right circumstances will create something great. We actively seek the right people and to position them, as well as ourselves, for success.
Service
Service is the foundation of any strong organization. Team members need to proactively deliver beyond the expectations of our partners and customers. Good service is a necessity; great service is a way of showing respect.
Investment
We pride ourselves on identifying great opportunities and investing in ways that encourage long-term prosperity. Those opportunities might be great properties, but they could just as easily be inspiring people or the communities in which we operate. When these opportunities arise, we strive to make stakeholders into partners so that together, we can invest in our collective future.
History of Priam
Priam Enterprises, LLC was founded in 2007 by Paul J. Kolkmeyer. Paul's entrepreneurial vision, as well as his experience in banking and real estate, enabled Priam to grow quickly, with Paul learning more along the way. Today, Priam owns and manages a diverse portfolio of residential and commercial properties throughout the region, especially Buffalo's Main Street corridor. Their approach, however, has remained the same: invest in good people, treat your tenants well, and success will follow.
The beginning
In 2007, after working for twenty-five years in the banking industry, Paul J. Kolkmeyer decided to reinvent himself by going into real estate. With knowledge of the real estate industry and how banks analyzed real estate loans as well as a background in purchasing and selling smaller residential properties, it seemed like a natural fit. He formed Priam Enterprises, LLC in June of 2007 and started looking for opportunities.
First properties
Priam purchased two properties in late 2007. The Morris Manor Apartments were purchased in a foreclosure auction sale, renovated and transformed into a profitable investment within. The Mercer Apartments, just two blocks away, proved to be much more challenging, reinforcing the risks and rewards of entrepreneurialism and the need to ensure properties are bought for the "right price."
Partnership and investment
Within four months of the Mercer purchase, Priam negotiated a profitable deal to purchase a former nursing home property on Delaware Avenue that had been vacant for a number of years. After redeveloping the property into over 40 small apartments a few years later, Priam sold their share to his partner to capitalize on other investment opportunities.
The Dun Building
In 2013, Priam began a three year effort of investing in additional downtown Buffalo opportunities, each of them with a different set of partners. Priam put together a deal to purchase the Dun Building in downtown Buffalo, establishing Priam's name as a serious player in the world of commercial real estate.
Investing in Main Street
A few months after purchasing the Dun building, another set of partners came together with Priam to develop the former Birzon Building on Main Street into a mixed-use building. Soon thereafter, three buildings on West Tupper were purchased, along with a former rectory on Jewett. Priam had created a formidable presence along Buffalo's Main Street corridor.
The Sweet Deal
After years of showcasing his property management skills and commitment to revitalizing the city, Paul met with lawyer and civic leader David Sweet. Sweet saw Paul as a "worthy successor" and offered him the deal that put Priam on the map: purchasing five iconic buildings in the heart of downtown Buffalo. In 2014, Priam seized the opportunity, leading the investment group and completing the purchase.
327 Elm
In 2015, Priam's property management skills brought them another deal: the chance to invest in a building at the south end of the medical corridor. Priam and its partners purchased 327 Elm Street and is in process of developing the building with Priam handling all of the management responsibilities.
Downtown Garage
Most recently, Priam led investors in purchasing a downtown parking ramp to serve the many buildings Priam manages at the south end of Buffalo's Main Street corridor. Renovations of this structure and expected to be completed in 2017.
Campion Commons
Priam doubled down on its commitment to its team by purchasing Campion Commons, 23 market-rate apartments near Delaware Park. All investors were members of the Priam team.
The future
Looking forward, Priam plans to continue growing and adding to the property management portfolio. Their approach, however, will remain the same: invest in good people, treat your tenants well and success will follow.
Our Team
We take our investments in people as seriously as our investments in property. People are what make the difference and our team is what makes us who we are. We're confident that once you start working with us, you'll see the difference too.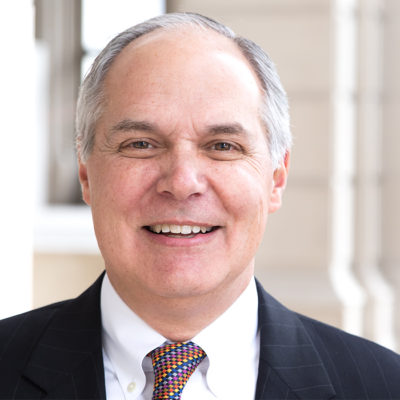 Paul J. Kolkmeyer - CEO
"I'm proud of the projects Priam has undertaken and our investment in revitalizing Buffalo. What makes me the most gratified, though, is partnering with tenants, contractors, financiers, partners and the Priam leadership team to make each project a sustainable success story."
Paul J. Kolkmeyer is the President and CEO of Priam Enterprises, LLC.
Paul grew up in the Town of Tonawanda where he attended St. Joseph's Collegiate Institute. He graduated with a Bachelor of Science Degree in Accounting from Canisius College in 1975 and obtained his MBA in Finance from Fordham University in 1985.
Prior to founding Priam, Paul served as president and CEO of First Niagara Bank and its parent, First Niagara Financial Group, Inc. He joined First Niagara in...
View Full Bio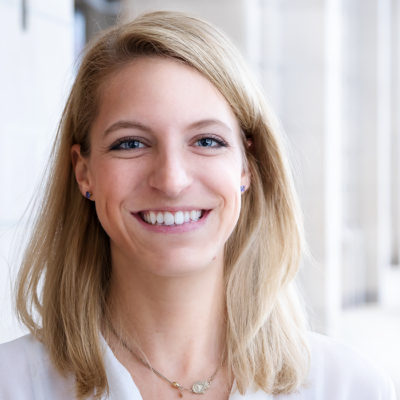 Emily Kolkmeyer
Vice President – Residential
Emily Kolkmeyer has been Priam's Leasing Agent since 2012.
Emily graduated from Erie Community College in 2016 with an associate degree in hotel & restaurant management. Having lived in Buffalo...
View Full Bio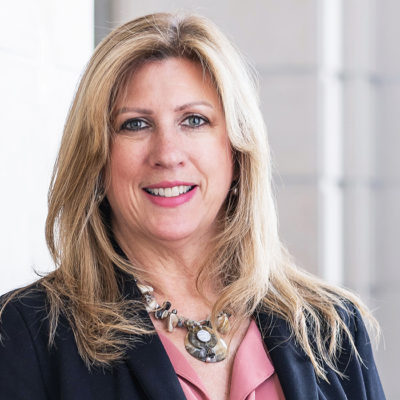 Julie Ulrich
Controller
Julie grew up in Tonawanda, but has been a resident of the Southtowns for most of her adult life. Julie graduated from the University at Buffalo with...
View Full Bio